Secy Disaster Management, Ladakh inspects Search and Rescue equipment at Ladakh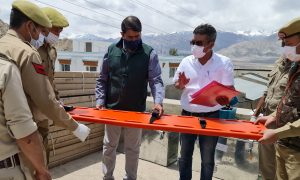 Leh, June 24: Secretary, Disaster Management, Relief, Rehabilitation and Reconstruction, UT Ladakh, Saugat Biswas inspected the Disaster Search and Rescue equipments procured under Special Development Package 2020-21 worth 2.50 Crores for Leh and Kargil District. He was accompanied by Nodal Officer, NDMA, UT Ladakh, Inspector, UTDRF Ladakh and Search and Rescue Team of UTDRF.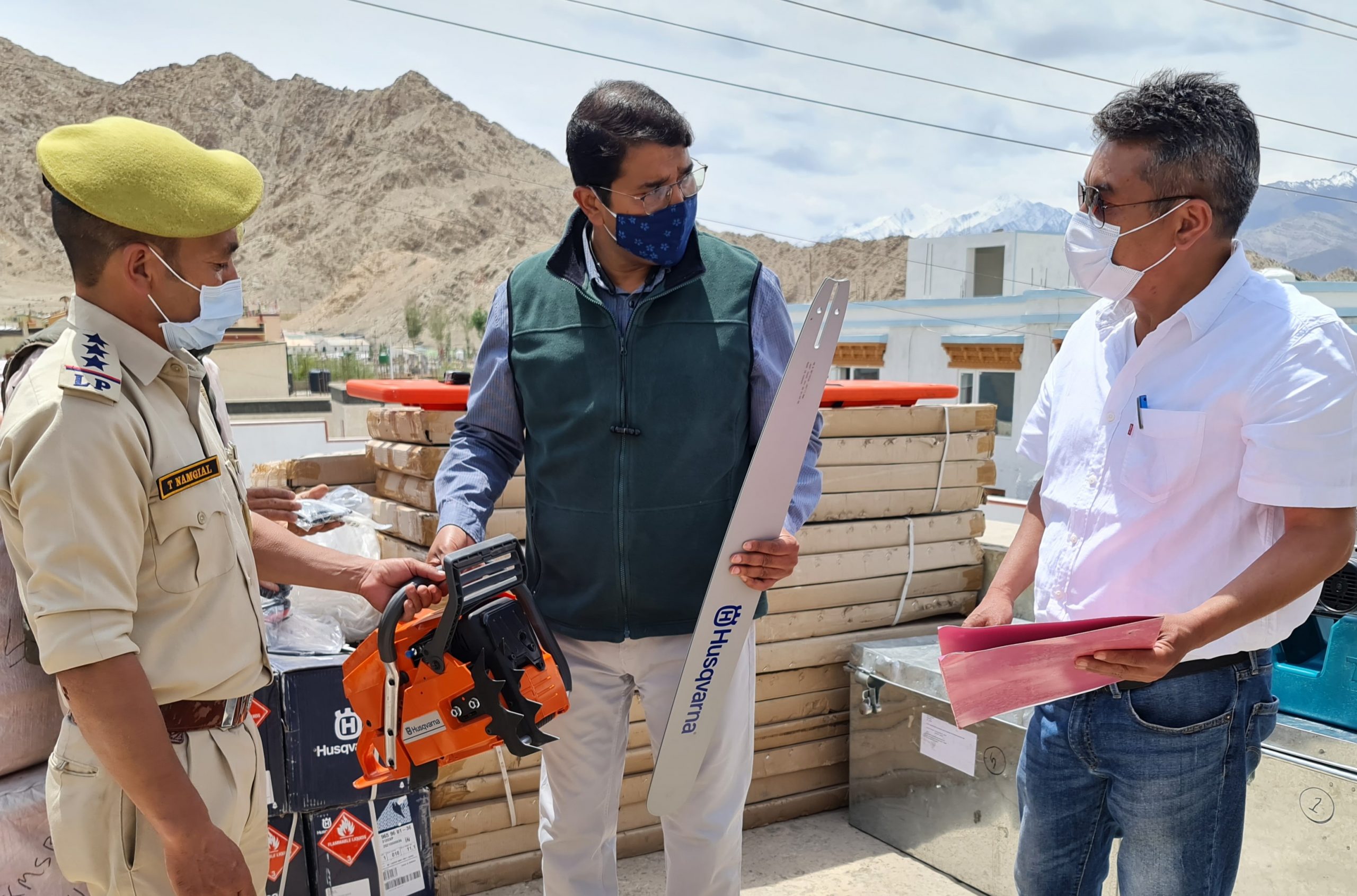 While inspecting the search and rescue equipments, he directed the officials of Disaster Management and UTDRF to decentralize the deployment of the equipments till Tehsil and Block levels for disaster preparedness. Further, he directed the officials to make a fresh list of search and rescue equipments to be procured in 2021-22 so that every Tehsil and Blocks will have adequate search and rescue equipments to meet with any disaster situation. He also stressed on the quality of the search and rescue materials and added that it should not to be compromised.
Secretary Biswas also informed that the Search and Rescue equipments will be placed at every Tehsil Headquarters in both the districts in specially designed stores and will be inventorised using software support.
During the financial year 2020-21, the Department of Disaster Management, Relief, Rehabilitation and Reconstruction procured Search and Rescue equipments, Specialized Rescue Vehicles and communication equipments for Ladakh.
Discussing about the future plans, it was informed that for the current financial year 2021-22, Emergency Operating Centre (EOC) at Leh & Kargil will be constructed, Rescue Shelter at Drass and Kargil will be built for stranded passengers and machinery/equipment will be procured among other interventions.