Secretary Padma holds meeting to discuss implementation of pilot cells in Leh & Kargil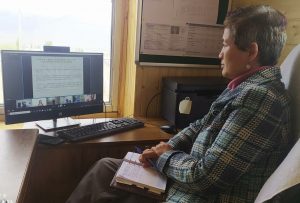 Leh, June 1: Secretary, Social & Tribal Welfare Department, Padma Angmo, today convened an inter-departmental meeting to discuss Special Pilot Cells for women in UT Ladakh under a violence-free home project supported by the National Commission for Women (NCW) through video conference.
The officials discussed the scope and potential to establish two special cells on a pilot basis in the Leh and Kargil districts of UT Ladakh, as recommended by the National Commission for Women, during the meeting. Tata Institute of Social Sciences (TISS) would implement these special cells in collaboration with NCW as per a signed MoU between the two. The steps to implement the pilot cells, including approval of specific locations within police offices in Leh and Kargil and appointing a nodal officer for the pilot cell, were also discussed.
Secretary Padma asked TISS to submit an action plan with a timeline for selection, training and commencement of these cells in Ladakh. She suggested having the cell as a special cell for women and children. The cell will support the existing structures like CWC, OSC, JJB, etc., in Ladakh and extend outreach, accessibility, expert assistance, psycho-social and legal support to women and children.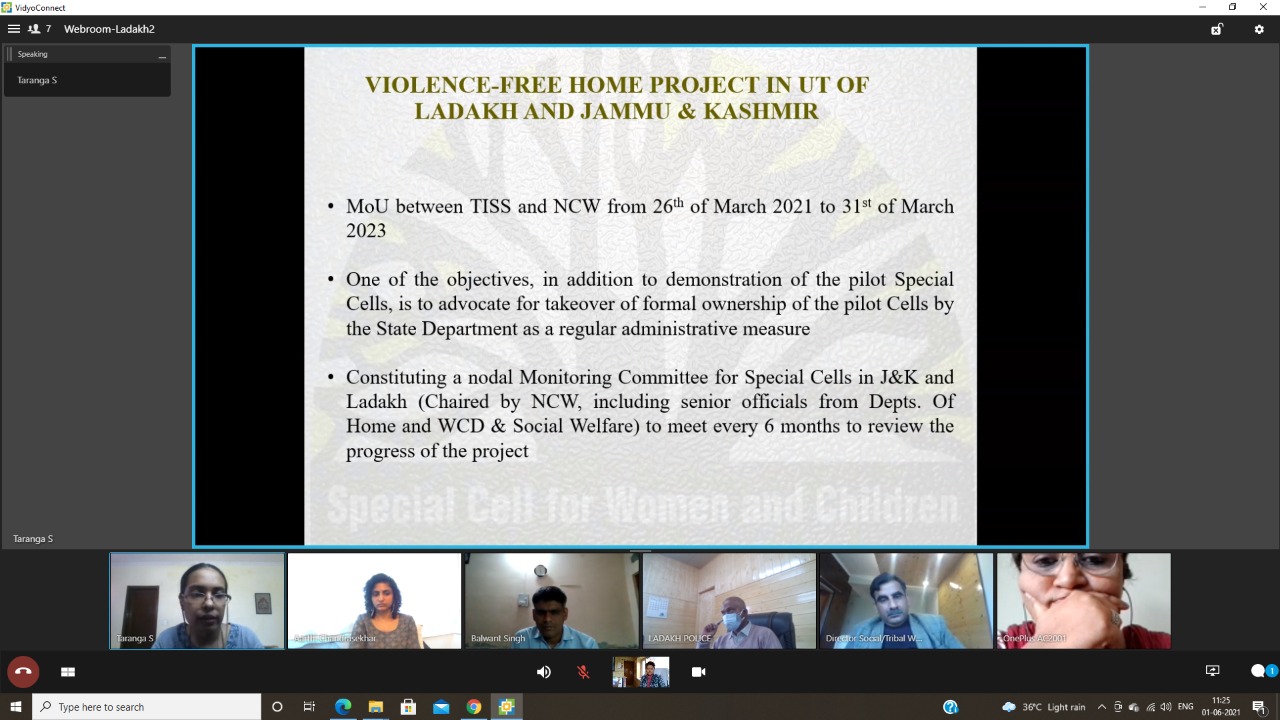 BS Tuti, DIG, Ladakh, informed about the existing women help desk in police stations and stated that the data of crime cases lodged by women in Ladakh is low compared to the rest of the country. He, however, said that the project would be a welcome step that would support the Police Department in addressing the issue and benefit women of Ladakh at large."
Tuti endorsed the suggestion of the Secretary to make it a Special Cell for Women and Children.
The project aims to strengthen the Police system response to gender-based violence in public and private life by empowering women to access all types of support and justice. This special cell would help to connect the survivors of gender-based violence to other services such as legal aid, shelter homes, medical services, OSC as per need. These cells will be established and implemented in coordination with the Department of Home, Police and WCD/Social Welfare and ensure a strengthened multi-agency coordinated response.
Mumtaz Ali, Director S&TWD, Dr Trupti J Panchal, Faculty In-charge, RCIVAW, TISS, MUMBAI and their representatives attended the meeting.