Nehru Yuva Kendra Kargil organizes webinar on 'Catch the Rain' campaign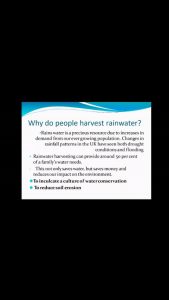 KARGIL, DECEMBER 02, 2021: Nehru Yuva Kendra Kargil today organized a webinar on 'Catch the Rain' campaign (phase -2) which was attended by youth from different areas of district Kargil
The webinar began with welcome address by Jigmat Spaldon, District Youth Officer, Nehru Yuva Kendra Kargil-Ladakh, she briefed the participants about the objective of the program.
During the event, Iftikhar Hussain, Nodal Officer Jal Jeevan Mission Ladakh and Assistant Engineers of PHE department, were the resource person.
Iftikar Hussain enlightened the participants about the 'Catch the Rain' campaign being initiated under Jal Shakti Abhiyan.
He also presented a detailed power point presentation on various methods of conserving snow water, filtering and recharging groundwater and requested the participants for creating more awareness about water conservation and increased public participation in such efforts.
The webinar was attended by more than 70 youth hailing from different parts of district Kargil.