Minister of state Agriculture and Farmer WELFARE Kailash Choudhary visits SKUAST Campus, directs officials to carry out technological innovations to transform subsistence agriculture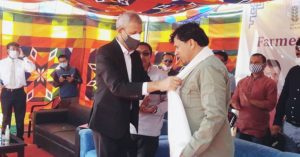 Leh, July 4: Minister of State for Agriculture and Farmers Welfare, Kailash Choudhary along with the Member of Parliament, Ladakh, Jamyang Tsering Namgyal; Administrative Secretary, Agriculture, Ravinder Kumar; Director, CAZRI, Dr OP Yadav; Chief Agriculture Officer/ Nodal Officer Agriculture, Ladakh, Tashi Tsetan and other district Level officers visited the SKUAST Campus.
Minister Choudhary interacted with the scientists of various faculties of SKUAST Leh. He instructed them to carry out the much-needed technological innovations to transform subsistence agriculture prevalent in Ladakh to generate income for the enterprises.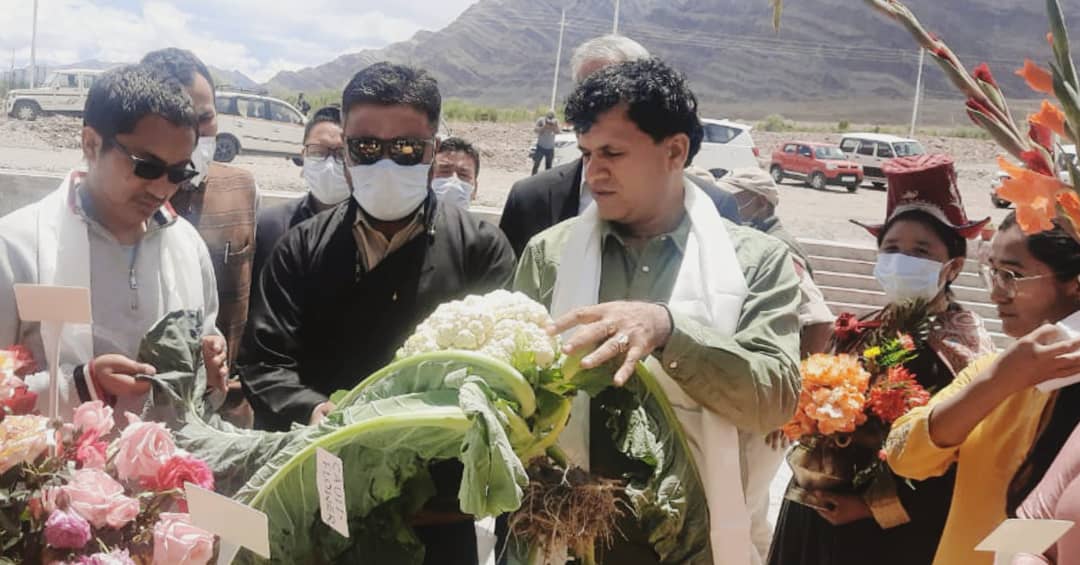 Later, Minister Choudhary visited the research farms of SKUAST Campus at Leh and instructed the scientists to work with zeal for the prosperous future of Ladakh.
On July 4, the Minister and other dignitaries visited the Zanskar valley to take stock of the ongoing installation of greenhouse structures at the Departmental Farm STARA.
The Minister interacted with the progressive farmers of Tongri village of the Zanskar region and held a meeting with various sub-divisional officers.
The Minister asked to farmers to becomes Agriculture entrepreneurs with support of Govt schems.
Minister Choudhary visited the ICAR's CAZRI Research Centre at Stakna and reviewed the activities carried out by the scientists and the staff. He held an interactive session with the progressive farmers of the Ladakh region. He directed the concerned officials from the Agricultural Department to ensure the implementation of centrally sponsored schemes at the grass-root level to make the region prosperous and self-sufficient and transform agriculture into an export-oriented enterprise in Ladakh.