District Admn intensifies random inspection of hotels/ guest houses
Leh, June 15: Intensifying its drive, the District Administration officials and Tourism Department, Leh, today inspected around eight hotels/ guest houses in Leh town to ensure that the Covid-19 SOPs are adhered to by them.
The team collected fines from hotels/ guest houses found violating Covid-19 SOPs.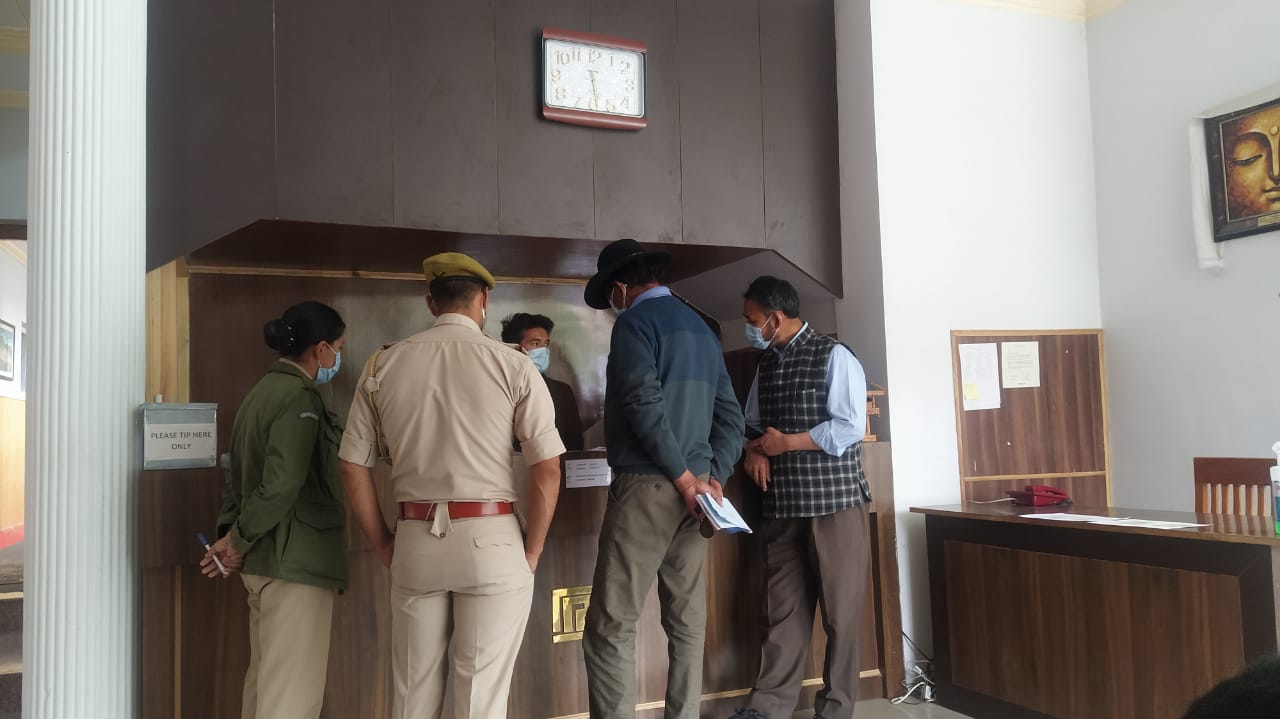 The District Administration repeatedly appeals to the hoteliers, guest house owners and the tourists to follow the Covid-19 SOPs and Covid appropriate behaviour. The District Administration reiterates that the new SOPs that allow hotels/guest houses to operate their dine-in facilities with a 30% seating capacity for their in-house guests only should be followed strictly. The facility of room services should be encouraged in hotels and guest houses. They are also required to update the online surveillance form on a timely basis as directed by the District Administration to assist in Covid-19 surveillance.