DC Leh convenes meeting of City Mission Management Unit under DAY-NULM
Leh, July 15: Deputy Commissioner, Leh, Shrikant Suse, convened a meeting of the City Mission Management Unit (CCMU) under Deendayal Antyodaya Yojana- National Urban Livelihood Mission (DAY-NULM).
DC Leh, Shrikant Suse, reviewed the status of various components under NULM such as Self Employment Programme (SEP), Employment through Skill Training and Placement (EST&P), Capacity Building and Training (CB&T), Shelter for Urban Homeless (SUH), Support to Urban Street Vendors (SUSV).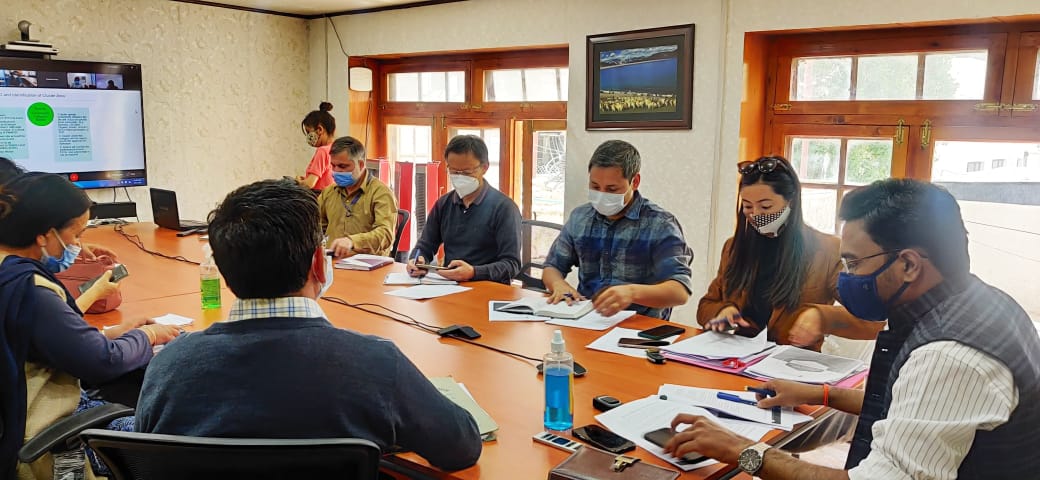 He directed the officials of the concerned departments to identify the poor in urban areas and extend relevant schemes to the needy to uplift them from poverty.
The objective of NULM is to reduce poverty and vulnerability of the urban poor households by enabling them to access gainful self-employment and skilled-wage employment opportunities.
The members of CCMU, including Chief Planning Officer, Leh; District Social Welfare Officer, Leh; Assistant Director, FCS&CA, Leh; Chief Medical Officer, Leh; Chief Education Officer, Leh; Executive Officer, Municipal Committee, Leh; Project Manager, Urban Local Bodies and representatives of J&K Bank and SBI Bank, attended the meeting.