Chairman DDMA Leh enhances capacity of 24×7 Covid Command Centre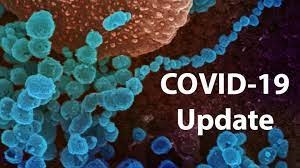 Leh, April 24: Chairman, District Disaster Management Authority (DDMA)/ Deputy Commissioner (DC) Leh, Shrikant Suse, has ordered the enhancement of the capacity of the 24×7 Covid Command Centre (CCC) established in the premises of the DC Office at Leh.
The Covid Command Centre has been established for the effective management of the quarantine centres and emergency cases.
Chairman, DDMA Leh, Shrikant Suse has directed the deployment of additional human resources and helpline number at the CCC for its smooth functioning. The helpline numbers are 01982-257416 and 01982-255530. The CCC is additionally looked after by in-charge, CCC Leh, Namgyal Angmo (IAS probationer) under the overall supervision of Chairman, DDMA Leh.
Chairman, DDMA Leh, has also issued the order for Covid-19 management measures and compliance of Covid Appropriate Behaviour.
The order notifies that the locals, including students arriving in Leh without the mandatory negative RT-PCR reports, would be institutionally quarantined till their results are out. Several nodal officers have been appointed in this regard. Hotels/guesthouses would be used as institutional quarantine centres.