Two small, turquoise, high altitude lakes with camping sites, and views of the surrounding permafrost mountains are the highlights of the Penzi La pass, which is 160 Km from Kargil and at an altitude of 4,401 to 4,450 meters, the highest point on the Kargil – Zanskar road. This pass is more of a table land and, unlike the Zojila, has plenty of flat spaces and things to see, the Drang-Drung, for instance. Kishtwar is behind the mountains of the right.
Zanskar being half way through the pass, some 35 km, after Rangdum. It is spread over more than 5,000 Sq.Km. Zanskar remains cut off from the rest of the world for more than eight months a year due to blockade of the Penzi La. Besides there are no air service. Today Zanskar is one of the least interfered with microcosms of Ladakh and one of the last surviving cultural settlers of Tibet. Put simply, systems such as polyandry, which are more or less extinct in Leh town and in the more advanced villages of Leh district, still survive in some pockets of Zanskar. In 1999 around a quarter of Zanskar still practiced polyandry. By then several shops and spring up in Padum and you could actually by things with money
Sani Gonpa:- 7kms before reaching Padum this castle like monastery which unlike other monasteries of Ladakh, is built on level ground. According to a legend its origin is associated with Kanishka ( Kushan ruler of 2nd century AD), on account of the Kanishka Stupa, which stands in the backyard of the walled complex.
Karsha Gompa:- 9 kms from Padum this is the largest monastic establishment in Zanskar. The complex of white washed structures are imposing and can be seen from Padum. This complex houses 150 monks, eight temples, two assembly halls, valuable icons, artifacts, scrolls and thankas. The monastery was founded during th 14th century.
Stongde Monastery:- 18 kms from Padum the monestry is perched atop a hillock overlooking the village. This monastery is associated with the famous Tibetan Yogi Marpa who is said to have founded it and is also known as Marpa Ling.
Burdan Monastery:- 12kms from Padum in the Lungnak valley is an isolated monastery perched atop a rock rising vertically from the river, The monastery holds prominent position among the Drogpa order monasteries of Zanskar. It was founded by Deba Gyatso during early 17th century. But it is famous as the seat of Lama Barapa.
Phugtal Gompa:- This is one of the superb cave monastry of Zanskar and is picturesquely situated in Lungnak valley. It was founded by Phagspa Sherab Zangpo by 2nd half of the 11thcentury.
Zangkul Gompa:- The meditation retreat of famous Indian yogi Naropa  (10th century AD) Zankul is situated in a side valley near Ating village and falls inroute  Padum  – Kishtiwar trek.
Contact Details
Address: Zanskar Kargil Ladakh
Location: Map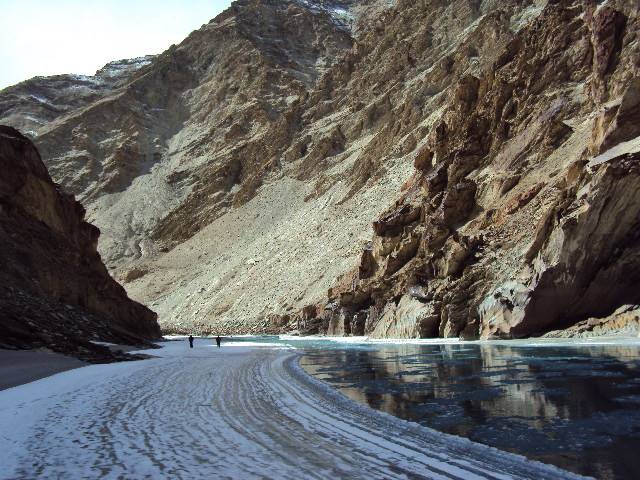 How to Reach
By Air
The nearest Airport is Leh Airport 465 Km from Kargil, and via Srinagar Airport it is 460 Km .
By Train
Nearest Railway Railway Station is Jammu Tawi Railway Station in Jammu i.e 720 KM .
By Road
From Kargil To Zanskar it is 250 KM. From leh around 460 KM.