Sankoo:- At a distance of 40kms from Kargil town  Suru Valley is a beautiful destination with green land scape and dense plantation and is also the base for four days trek to Shargole via Rusilla and Sapi and three days pleasure trek to Drass via Umballa. Famous for nearby  Bamiyan Type Rock statue.
Purtikchey:- At a distance of 60kms from Kargil is an ancient village and a view point for famous NUN peak (7135m).
Damsna:– A beautiful picnic spot and a well established Fishery Unit is situated at a distance of 65 kms from Kargil. It is also the take off point for river rafting.
Tai Suru/Panikhar:- At a distance of 70kms from Kargil on Padum Zanskar road is the base for adventure activities like mountaineering, rock climbing, river rafting and trekking.
Tangole:- 77kms from the Kargil town is the base camp for Mountaineering Expedition to Nun-Kun Massif.
Parkachik:– Parkachik is famous for Parkachik Glacier, Picnic Spot and adventure activities like rock climbing, Trekking and Mountaineering.
Rangdum:– At a distance of 130kms from Kargil on Padum road  is an ideal camping place in the Himalayan wilderness and perfect isolation.The main attraction here is an imposing 18thcentury monastery perched picturesquely on a top of a hillock like an ancient fort. Rangdum is also serves  a base for different Trekking routes.
Contact Details
Address: Suru Valley Kargil
Location: Map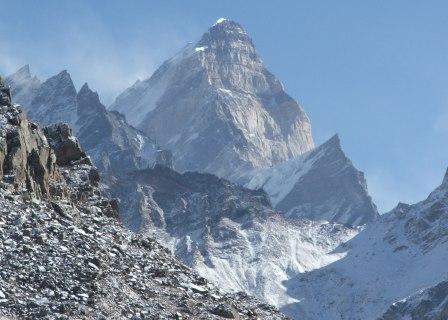 How to Reach
By Air
The nearest Airport is Leh Airport 275 Km from Kargil, and via Srinagar Airport it is 285 Km .
By Train
Nearest Railway Railway Station is Jammu Tawi Railway Station in Jammu i.e 500 KM from Kargil.
By Road
From Kargil it is 60 KM. From leh around 280 KM.