CEC Leh inaugurates mobile tower, dedicates it to villagers of Fotoksar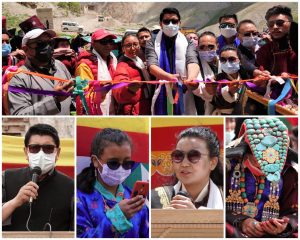 Leh, July 03: The Chairman/Chief Executive Councillor, LAHDC Leh, Advocate Tashi Gyalson, the elected Councillor from Lingshed Constituency (Singay-Lalok), inaugurated 4G mobile tower at Fotoksar village today.
The 4G mobile tower has been dedicated to the people of Fotoksar village under the Universal Service Obligation Fund (USOF) scheme through Reliance Jio Telecommunication Network.
In a ceremonial function, the villagers accorded traditional welcome to all the guests led by CEC Tashi Gyalson at Fotoksar. The village representatives expressed gratitude to CEC Gyalson and MP Ladakh Jamyang Tsering Namgyal for their tireless effort in establishing a much-needed 4G Mobile tower at Fotoksar village situated in one of the remotest areas of Leh district.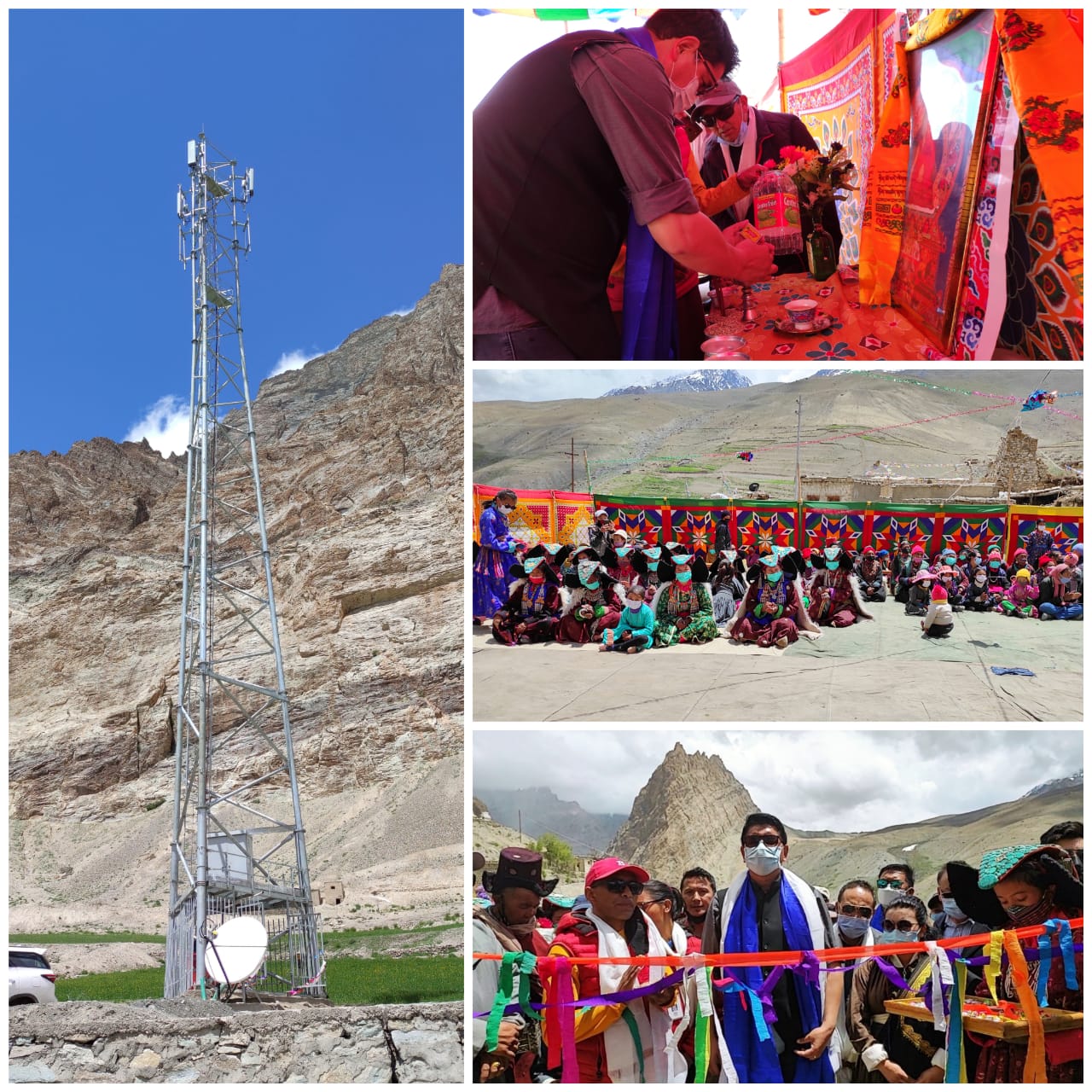 Speaking during the occasion, CEC Tashi Gyalson congratulated the people of Fotoksar village for the 4G Mobile Tower connectivity. He extended his gratitude to MP JTN for his efforts in getting the tower sanctioned for Fotoksar village. MP Ladakh, Jamyang Tsering Namgyal, greeted the people of Fotoksar village via telephone on the special occasion. He apprised the villagers of the Singay Lakok area of establishing such telecommunication networks in the remaining villages.
SDM Khaltsi, BDC Chairperson Singay Lalok, Distt. President, BJP Leh, Officials from Jio Telecom, village representatives led by Sarpanches and Nambardars of Wanla A&B and Engineers from Border Roads Organisation attended the inaugural ceremony at Fotoksar.