UT Ladakh reports 21 new Covid-19 positive cases; 44 patients cured and discharged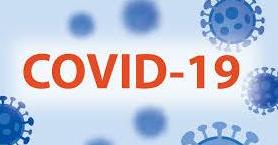 Leh, February 27: As per the media bulletin released by the Directorate of Health Services UT Ladakh, 21 new positive sample reports of Covid-19 were received yesterday. 18 positive sample reports were received by CMO Leh and 03 positive samples were received by CMO Kargil. No deaths were reported in UT Ladakh yesterday.
While a total of 700 sample reports were tested in UT Ladakh. 579 sample reports in Leh and 100 sample reports in Kargil were found to be negative.
The bulletin further informs that 44 patients have been discharged. 41 patients were discharged by CMO Leh, and 03 patients were discharged by CMO Kargil.
With this, the total number of COVID-19 active cases in UT Ladakh is 207; 192 cases in Leh and 15 cases in Kargil district.
The bulletin further informs that 1479 passengers were screened at the KBR, Leh airport while 239 passengers including the drivers and helpers of trucks, and light motor vehicles were screened at Khaltsi check post and 108 passengers were screened at Khangral check post.