Secy Animal Husbandry convenes meeting with Mother Dairy, IDMC, NDDB to boost dairy sector in UT Ladakh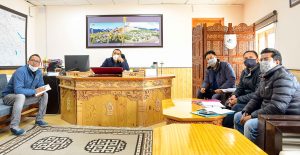 Leh, April, 22: A meeting was chaired by Ravinder Kumar, Secretary Animal /Sheep Husbandry & Fisheries Department with the Managing Director, Mother Dairy and NDDB regarding critical issues of the Dairy Sector in UT Ladakh.
Secretary, Ravinder Kumar informed that the department has requested the National Dairy Development Board (NDDB), Mother Dairy, IDMC to support them in making the existing plant successful and to harness the potential of the dairy sector of Ladakh. He added that the department has done a benchmark survey for both Leh and Kargil district and added that Ladakh produces surplus approx 16,000 liters of milk per day.
He informed that due to the lack of pasteurization facility in UT Ladakh, Ladakh is facing a shortage of fresh and packaged milk in winter and unable to meet the demand of local and Army.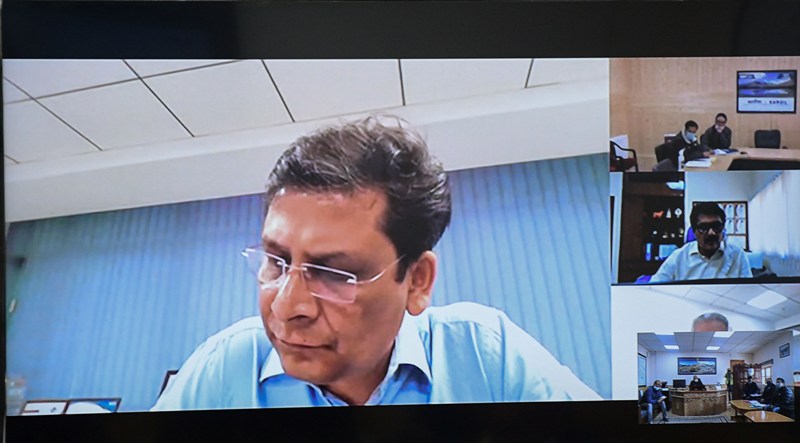 He further informed that a team from NDDB had visited Ladakh to see the technical aspect of the plant and suggested some changes. Secretary further informed that around 66 cooperatives societies are in the process of registration and as soon as it gets registered in both the districts, the department will be forming the Milk Federation. He added that the department is planning to cater to the locals, army and tourists and added that there will be no scarcity of demand.
It was discussed in the meeting that preference should be given to the local benefits and increasing the farmer income through dairy sector. It was informed that Ladakh has a potential for indigenous cow milk and yak cheese. Also, the department is planning to export yak cheese and butter.
He added that the plant would boost the dairy sector of the district by the establishment of new milk cooperatives and by providing organized milk marketing support.
It was informed that Leh has 4 Bulk Milk Coolers (BMC) and 42 villages in a radius of 100 km are associated with the BMC. It was further informed that the pasteurization plan will get functional with the help of IDMC by the end of September.
The meeting was attended by Managing Director, Mother Dairy India; Director Animal/Sheep Husbandry & Fisheries; Chief Animal Husbandry Officer, Leh/Kargil and Deputy Registrar Cooperative, Leh/Kargil.