SDM Shakar Chiktan greets people on Losar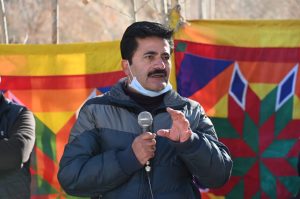 KARGIL, JANUARY 03, 2021: Sub Divisional Magistrate (SDM) Shakar Chiktan Muhammad Shareef Kakpori today greeted people on the occasion of Losar.
He greeted the general public of Tehsil Shakar Chiktan and Shargole, especially Buddhist community on the auspicious occasion of Losar.
He prayed that this new year brings peace, prosperity and happiness in our lives and free us from the ongoing Covid-19 pandemic.