Rs 515.78 lakhs allocated for implementation of PMMSY in Leh for 2021-22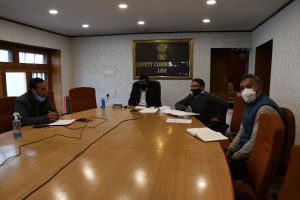 Leh, June 1: Deputy Commissioner/CEO LAHDC Leh, Shrikant Suse, today convened a meeting with the district-level committee members to discuss the annual action plan for Pradhan Mantri Matsya Sampadha Yojana (PMMSY) scheme for the year 2021-22 for Fisheries Department in the Leh district.
As per the annual action plan, Rs 515.78 lakhs have been allocated for implementing the PMMSY scheme in Leh district for the year 2021-22. The officials headed by the Chairperson of the district-level committee discussed the centrally-sponsored scheme (CSC) to develop fisheries in Himalayan states and UTs, including the construction of trout raceways (50m3) for SC/ST & Women, input cost of trout raceways/units, construction of cluster-based raceways (50m3) for SC/ST & women, input cost for cluster-based trout raceways/units and the establishment of trout hatchery in the private sector.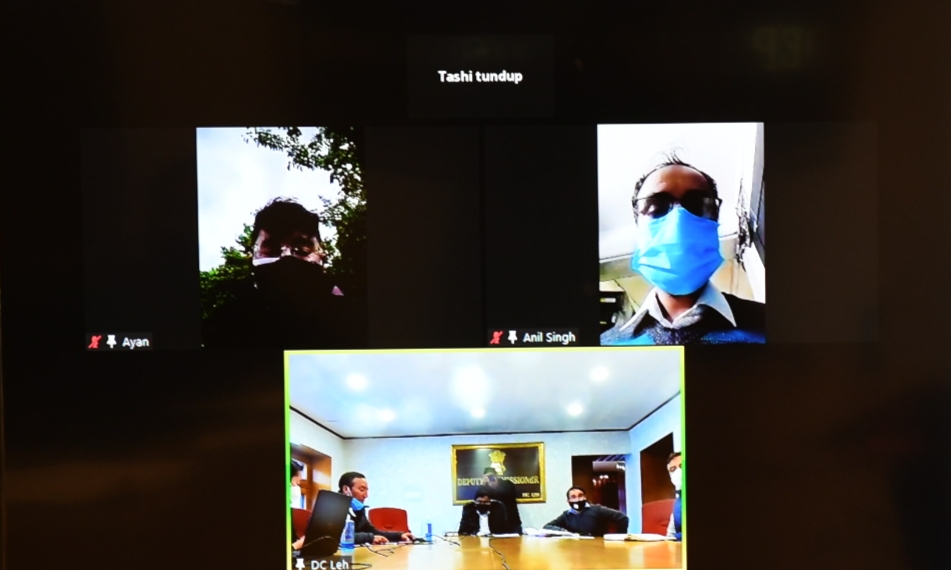 Similarly, the Fisheries Department would initiate various activities under the Central Sector Scheme, including training awareness programmes/capacity-building of fish farmers /fishers.
The officials also discussed activities under the non-beneficiary oriented innovative scheme recirculating aquaculture systems (RAS) for demonstration in the government sector, including establishing RAS for cold water fisheries and solar power backup for RAS.
Assistant Commissioner Development, Leh; Chief Agriculture Officer, Leh; Project Director, DRDA; Executive Engineer, PHE Division, Leh; Executive Engineer, I&FC Division, Leh; Sheekh Hussain, a progressive farmer from Chuchot; District Lead Bank Manager, Leh; District Head of Krishi Vigyan Kendra (KVK, Leh and Assistant Director Fisheries, Leh, attended the meeting.