Prin Secy reviews progress made on implementation of SVAMITVA Scheme in Ladakh Actual land survey to start from August 1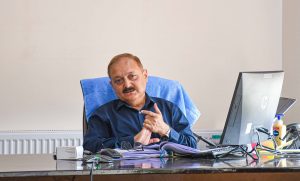 Leh, July 08: Principal Secretary, Revenue / Financial Commissioner (R), Dr Pawan Kotwal chaired a meeting to review the progress on the implementation of the SVAMITVA Scheme in the Union Territory of Ladakh.
Dr Pawan Kotwal informed that 11 locations including 5 in Leh & 6 in Kargil for setting up the (Continuously Operating Reference Station) CORS network have been finalised for conducting the survey in the Union Territory of Ladakh under the SVAMITVA Scheme. The tentative locations include Leh, Gya, Pang, Kiara, Tangstse, Bodhkharbu, Sangrah, Kargil, Arban, Zangla and Hanupatta. He further informed that the land survey would start from August 1.
Dr Pawan Kotwal informed that the Memorandum of Understanding (MoU) between Survey of India and the Administration of UT of Ladakh under the SVAMITVA scheme has been signed.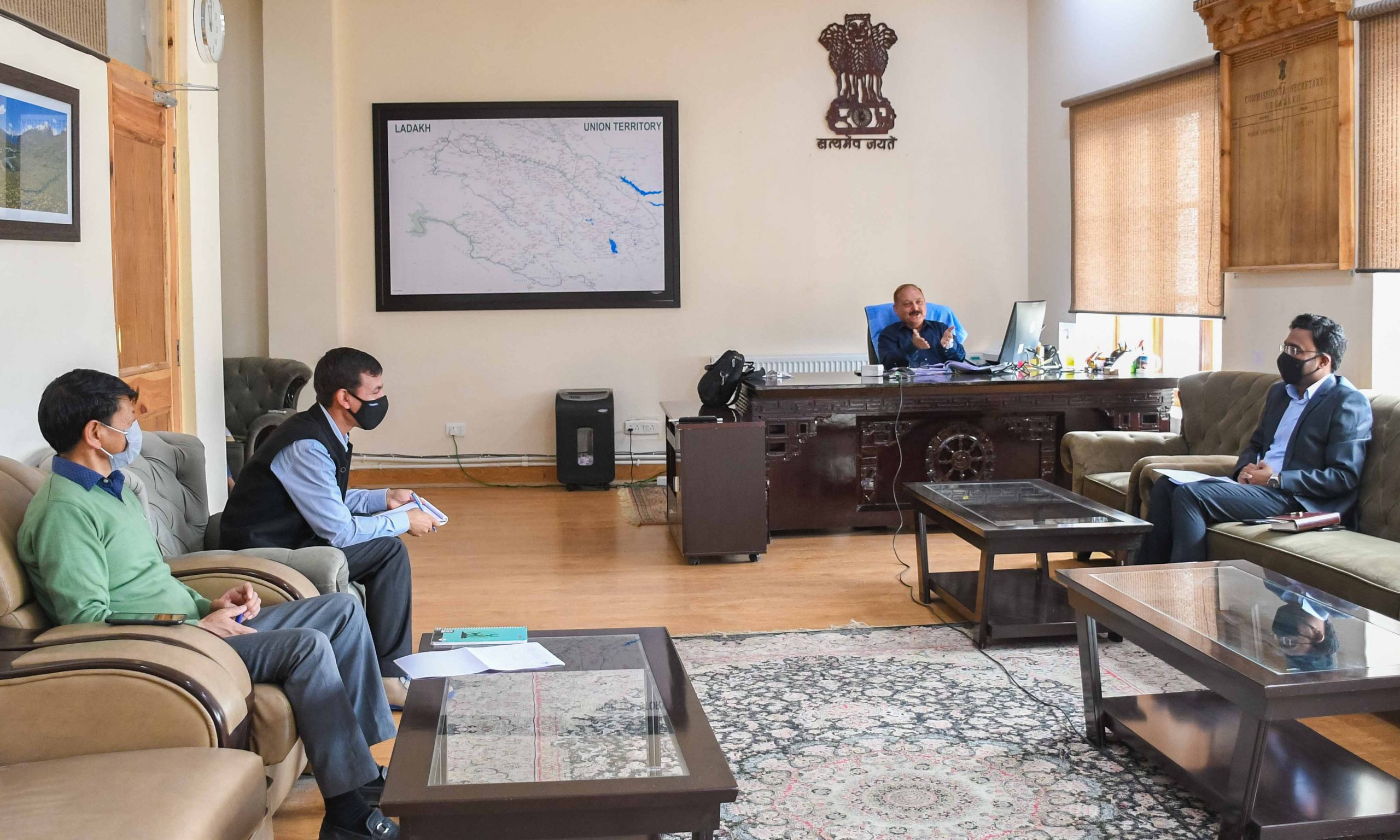 Highlighting the Svamitva Scheme, Dr Pawan informed that the scheme would provide the 'record of rights' to village household owners possessing houses in inhabited rural areas in villages which, in turn, would enable them to use their property as a financial asset for taking loans and other financial benefits from banks.
Further, Dr Pawan Kotwal stated that Survey of India, as the technology partner, will take steps for survey of inhabited rural land by drone as well as establishment of ground based control stations to enable a detailed spatial database of properties in rural areas.
It is expected to reduce property related disputes in rural areas and legal cases.
He further informed that a team from SOI would be visiting Ladakh in the last week of July and directed both the Deputy Commissioners to appoint the ACRs as Nodal officers.
Also, requested the Survey of India to sensitize the Tehsildars, Girdawars and Patwaris about the SVAMITVA Scheme.
Dr Pawan further directed Secretary, Panchayati Raj to implement the scheme with the support of the Panchayat, Rural Development, ACDs, BMOs, BDOs and VLWs.
The meeting was attended by Saugat Biswas, Divisional Commissioner, Ladakh; Srikant Suse, Deputy Commissioner, Leh; Santosh Sukhadeve, Deputy Commissioner, Kargil; Col K A Grewal, Director, J&K and Ladakh G.D.C, Survey of India Jammu; Avinash Mishra, Superintending Surveyor Officer-in-charge (HQ); Phuntsog Paldan, Technical Director, NIC, Leh and Sunil Dutt Sharma, Officer Surveyor, Technical Officer.