Nyoma subdivision reopens school after pandemic Students 'thrilled' to be back to school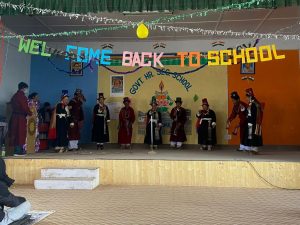 Leh, March 7: Higher Secondary School, Nyoma and Government Middle School, Nyoma celebrated 'Back to School' Programme. The students along with their parents attended the reopening of the school after the Covid-19 pandemic.
The Back to School Programme was celebrated in presence of the Medical Officer, Dr Lal Didi, Teachers, staff members and VEC members.
Students, teachers, parents expressed their happiness at the school-reopening program and discussed the action plan to make school more productive in the coming time.