NDRF conducts mock drill on earthquake preparedness

Leh, August 03: The 13 Battalion of National Disaster Response Force (NDRF) conducted a mock drill on earthquake preparedness under the chairmanship of Deputy Commissioner, Leh, Shrikant Suse, who is also the Chairman, District Disaster Management Authority (DDMA), Leh, at the Food Craft Institute, Taski-Thang near Lamdon School.
The NDRF team displayed scene assessment, security and cutting-off building utilities. The team also showed the process for recovery of surface victims, rope rescue techniques and recovering victims. The NDRF team also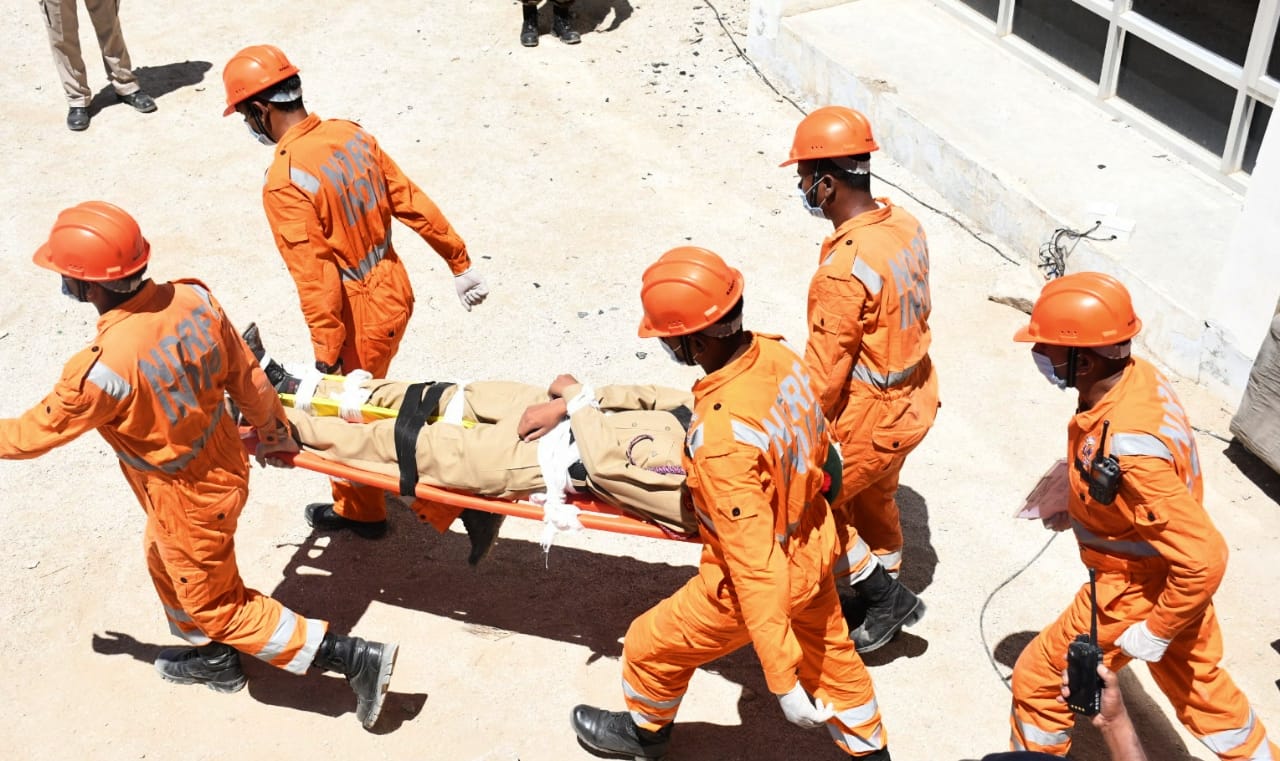 demonstrated the building-cutting approach to the victim and the use of VLC (Victim Locating Camera), extricating the victim with pre-hospital treatment, using an airlifting bag (heavy slap or load) and conducting Cardiopulmonary Resuscitation (CPR) if the victim is unconscious.
After the demonstration, CEO DDMA Leh, Sonam Chosjor, thanked the 13 Battalion of NDRF for showcasing the preparedness mechanism at the time of an earthquake. He pointed out that an earthquake can occur at any time as Ladakh is located in a seismic zone.
ASP, Chief Engineer PDD, Leh, CMO, Incharge Officer SDRF, Divisional Fire Officer, Additional Superintendent Police, Leh; Chief Engineer; Superintending Engineer PDD Leh; CMO, Leh; Chief Education Officer, Leh: Deputy Director NYK, Leh; ARTO, Leh, AD Tourism, Leh; AD FCS&CA; Dy, Commandant CRPF; EOMC, DSP Telecommunication, Leh; Divisional Officer Fire and emergency services leh, representatives from UT DRF, Army, Himank, NHPC Leh and Executive Engineers were present during the event.