LG Mathur sanctions Rs 78,69,000 as financial assistance to B&OCW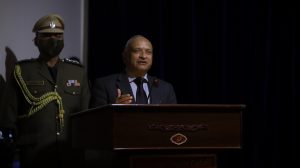 Leh, May 24: Lieutenant Governor of UT Ladakh, R K Mathur, has sanctioned Rs 78,69,000/ as financial assistance to the registered Building and Other Construction Workers (B&OCW) of UT Ladakh. The financial help has been sanctioned as the B&OCWs are battling hardships due to the ongoing Covid-19 pandemic in the region.
A total of 7,869 registered workers of the Union Territory of Ladakh would be benefitted from the financial help to be transferred directly to the respective bank accounts of all the registered workers.