Ladakh to implement SVAMITVA Scheme soon Prin Secy reviews implementation of SVAMITVA Scheme in Ladakh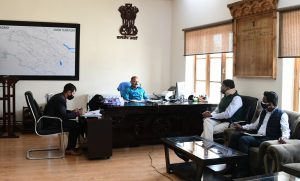 Leh, July 08: Principal Secretary, Revenue Department, Dr Pawan Kotwal chaired a meeting regarding the implementation of the SVAMITVA Scheme in the Union Territory of Ladakh.
Discussion regarding the villages to be covered for a drone and Continuously Operating Reference Stations (CORS) Network based survey, identification of sites for setting up of CORS network, MoU with Survey of India for drone survey of rural areas and implementation of the scheme were held during the meeting.
Dr Pawan Kotwal informed that the Survey of India has submitted the list of 11 locations, 5 in Leh & 6 in Kargil for setting up the CORS network. He further informed that the land survey would start soon in Ladakh.
He directed both the Deputy Commissioners to ensure that these 11 locations are suitable for establishing the CORS network. He further added that the sites should be open and should have a reliable communication system and electricity. He further asked the Survey of India to send a team of experts to finalise the sites soon.
Highlighting the Scheme, Dr Pawan informed that the demarcation of inhabited rural areas will be done using drone and CORS Network surveying technology, which would help provide the record of rights to village household owners and in turn enable them to use their property as a financial asset for taking loans and other financial benefits from banks.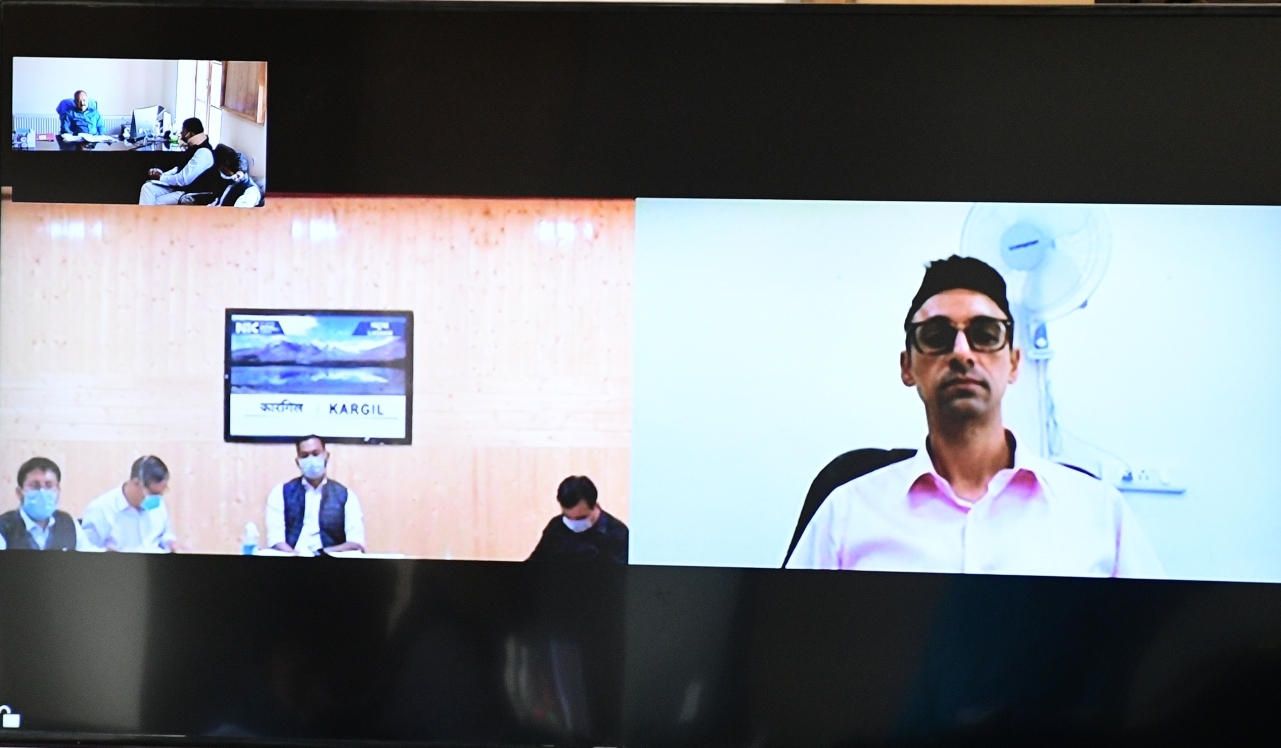 Terming this scheme as a game-changer, he added that the scheme would ensure planned development in Ladakh.
Talking about the identification process completion, he added that by the end of July it should be completed and further asked to submit the report.
Also, directed the Deputy Commissioners to prepare the sites before the winter sets in. He also asked to expedite the procurement of equipment. Dr Pawan also asked the agency to adopt eco-friendly DG Set.
He further directed both the Deputy Commissioners to deploy concerned Tehsildar to visit the sites and identify the buildings so that the sites can be finalised.
Principal Secy, Dr Pawan also asked the Deputy Commissioners to ensure that the villagers and panchayats are aware about the Scheme.
The meeting was attended by Saugat Biswas, Divisional Commissioner, Ladakh; Srikant Suse, Deputy Commissioner, Leh; Santosh Sukhadeve, Deputy Commissioner, Kargil; Col K A Grewal, Director, J&K and Ladakh G.D.C, Survey of India Jammu; Avinash Mishra, Superintending Surveyor Officer-in-charge (HQ); Phuntsog Paldan, Technical Director, NIC, Leh and Sunil Dutt Sharma, Officer Surveyor, Technical Officer.