ECI extends last date for submitting entries for National Voters Awareness Contest till March 31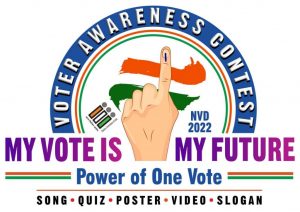 Leh, March 16: The Election Commission of India has launched the National Voters Awareness contest under the theme, 'My Vote is my future- power of one vote' on the occasion of 12th National Voters Day to reiterate the importance of every vote through creative expression. The last date for participation and submitting entries for the contest was March 15.
However, due to the enthusiastic participation in the contest, the Commission has decided to extend the last date for submitting entries for the said contest till March 31. Interested participants can check out the website of the Election Commission of India https://ecisveep.nic.in/contest/ for further details.