EC Mohsin Ali visits Shakar Chiktan Takes stock of developmental activities under different sectors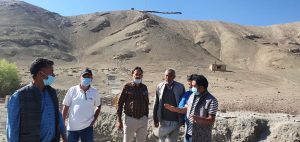 KARGIL, JULY 18, 2021: In order to take stock of the status of various on-going developmental works under Health, PHE and R&B sectors, Executive Councilor for Agriculture and Health Mohsin Ali visited Shakar Chiktan Sub Division here on Saturday.
EC Mohsin Ali visited Community Health Centre (CHC) Chiktan where he directed the Executive Engineer PHE, Kargil to ensure the installation of hand pump within a week's time so as to address the problem of the general public and patients with regards to drinking water facilities.
While taking stock of the on-going construction works at the CHC Chiktan, the EC expressed satisfaction on the pace of works and directed the concerned officers to ensure completion of the remaining works during the current financial year.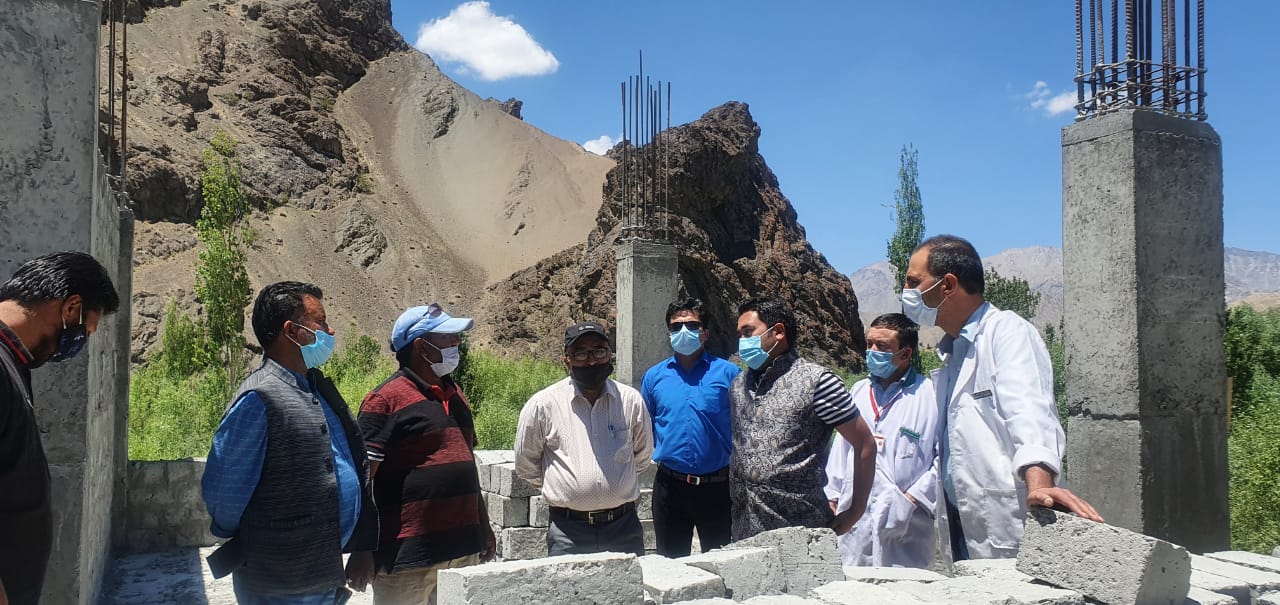 EC Mohsin Ali also visited Medical Sub Centre (MSC) Hagnis and directed the Chief Medical Officer, Kargil to submit a proposal for up gradation of the sub centre to the level of NTPHC. He also inspected the proposed site for construction of the new building for MSC Hagnis and the on-going works on the construction of administrative bock and conference hall at Khardoon Chiktan where the work is going on in full swing.
The EC Health also visited the parking site proposed at Khardoon by SDM Shakar Chiktan where the concerned officers assured that the ground levelling works at the site will be completed soon so that issues with regards to parking of vehicles are resolved. He also inspected the construction of the link road at Dachalungbuthang Hagnis and stressed the concerned engineers to complete the road construction works within the stipulated timeline.
Meanwhile, EC Mohsin Ali directed the SDM Shakar Chiktan to inspect the developmental activities in the sub division at least once a month, so that the works are executed well in time.
Sub Divisional Magistrate Shakar Chiktan Muhammad Sharif, Chief Medical Officer Kargil Dr Munawar Hussain Wazir, Executive Engineer PHE Division, Kargil Subhash Chander, Block Medical Officer, Shakar Chiktan, engineers of PHE and R&B besides other concerned officers accompanied the EC during the visit.