Deputy Commissioner, Leh, Shrikant Suse, convened a meeting to review the implementation of District Capex Budget 2021-22.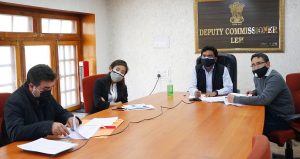 Leh: June 25: DC Leh, Shrikant Suse, inquired about the status of the physical and financial progress of various ongoing and new works planned under the Capex budget from HoDs of all the concerned departments. He directed the concerned district officials to follow up with the executing agencies regularly to check the status of work at different stages of execution.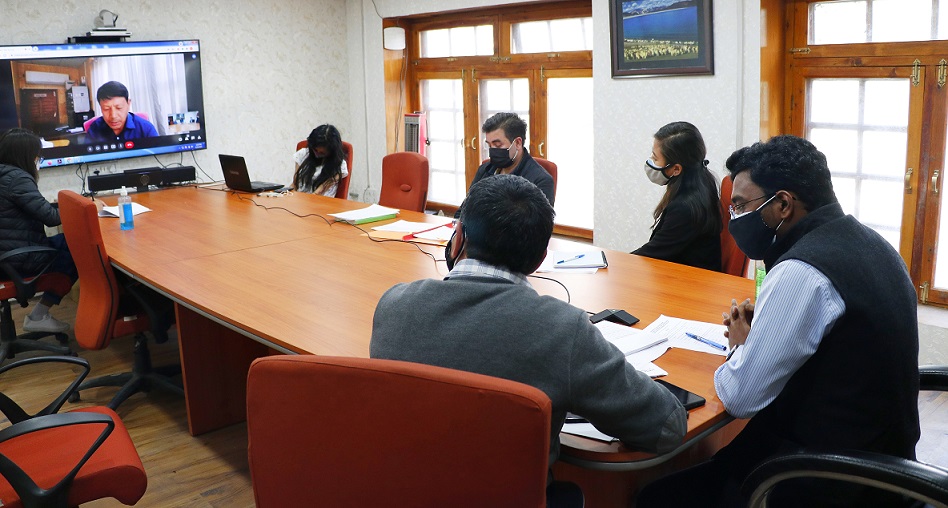 DC Leh impressed upon the concerned officials to ensure that the funds are not lapsed and to achieve financial progress as per the quarterly targets. He informed the concerned officials about conducting a monthly review meeting to monitor the physical and financial progress of the departments.
The head of departments of various departments such as Agriculture, Horticulture, Animal Husbandry, Sheep Husbandry, Fisheries, Information, Labour, ITI, Motor Garages, Wildlife, Forest, Handloom, Tourism, Handicraft, Antiquities, Urban Local Bodies, Health, Higher Education, District Youth Service and Sports, District Social Welfare, IT, LREDA, Cooperatives, Education, Rural Development, Mechanical, PWD, PHE, ICDS, PDD, Command Area, Soil Conservation, Polytechnic, District Library attended the meeting virtually.