DC Santosh Sukhadeve reviews COVID-19 status, preparedness in Kargil District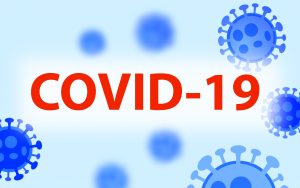 KARGIL, NOVEMBER 23, 2021: Deputy Commissioner and CEO, LAHDC, Kargil Santosh Sukhadeve today convened a meeting of the concerned officers to review the status of COVID-19 cases and necessary preparedness the district.
The Deputy Commissioner inquired from the concerned officers about the current status of COVID-19 cases in the district, screening and testing at entry points and schools, status of vaccination process and progress been made besides other related aspects.
The concerned officers informed that there are presently 15 positive cases in the district who are in home isolation. He was further informed about the preparedness of the Health Department to deal with the pandemic, status of central heating system being installed at the GNM School and other related aspects.
The Chief Medical Officer Kargil informed that in addition to the COVID-19 beds available at the Dedicated COVID-19 Hospital, a facility of 90 additional beds has also been set up to cope up with any possible COVID-19 challenges. He further informed that there is a capacity to generate around 2000 LPM of oxygen at the Dedicated COVID-19 Hospital, adding he said that the central heating system at GNM School will be made functional in next 2 to 3 days.
The Deputy Commissioner instructed the concerned officers to conduct the COVID-19 screening of students in schools. He further said that screening shall also be conducted in all offices in the district for which a separate order is being issued in due course of time.
DC Santosh Sukhadeve further instructed the officers concerned to provide quality ration and adequate heating facilities to the staff at the Dedicated COVID-19 Hospital and all screening points.