DC Leh takes stock of developmental activities by RDD in Leh block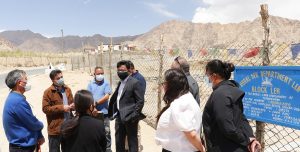 Leh, June 12: Deputy Commissioner (DC), Leh, Shrikant Suse, visited Phyang, Saboo and Choglamsar villages to take stock of various ongoing developmental activities executed by RDD through MGNREGA and other plans such as State Development Plan (SDP), 14th Finance Commission and Swachh Bharat Mission.
The concerned officials apprised DC about the various ongoing developmental activities at Phyang, including the construction of community halls, water conservation reservoirs, land development projects, multipurpose halls, fencing/ walling, recreational parks, sports ground. The officials also informed about deficit funds regarding few projects.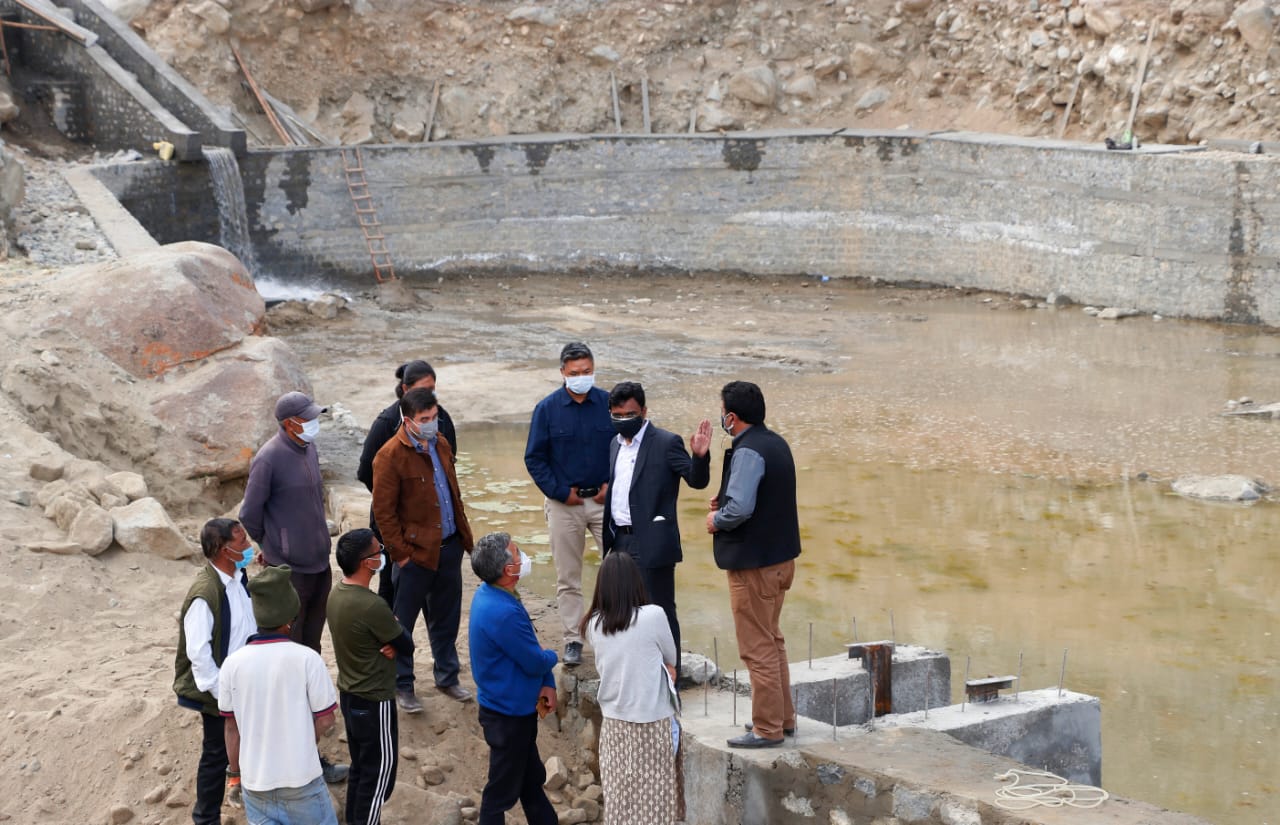 DC Leh, Shrikant Suse directed the officials to project fund requirements after assessing the unfinished works facing a shortage of funds.
Similarly, at Saboo village, DC Leh inspected the progress of the reservoir under construction at Saboo Phu. The concerned officials informed DC Leh that the reservoir could store 2,50,000 gallons of water, which is a boon to resolve the scarcity of water faced by the villagers of Saboo regarding drinking and agricultural purposes. The reservoir could be used for playing ice hockey in the winter.
In this regard, DC Leh directed the officials to explore the possibilities of beautification of the site by improving its aesthetics.
DC Leh also gave a patient hearing to the grievances faced by the villagers, such as previous lapsed projects and road conditions.
Assistant Commissioner Development, RDD, Leh; Block Development Officer, Leh; Executive Engineer, REW Leh; village heads and representatives also accompanied the DC Leh during the visit.