Councillor Town condoles demise of eminent religious scholar Sheikh Hassan Waizee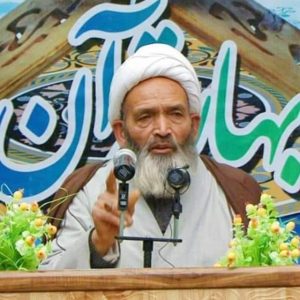 KARGIL, NOVEMBER 20, 2021: Councilor Kargil Town Haji Muhammad Abass Adulpa has expressed profound grief and sorrow on the demise of prominent religious scholar and member Ulema Council, Anjuman e Jamiat Ulema Isna Ashariya Kargil (AJUIAK) Hojjat ul Islam Wal Muslimeen Sheikh Haasan Waizee who passed away last night after a brief illness.
Condoling the demise of Sheikh Haasan Waizi, Haji Abass described him a great religious scholar and outstanding orator and said that his death is a great loss to the people of Kargil.
Haji Abass expressed his solidarity and conveyed heartfelt sympathies with the bereaved family in this hour of grief. He also prayed for eternal peace to the departed soul.