Com Secy Sahu launches 'DRISHTI' in Leh to enable teachers for impactfull digital distance learning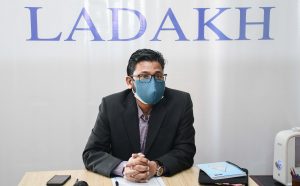 Com Secy Sahu launches 'DRISHTI' in Leh to enable teachers for impactful digital distance learning
Leh, June 15: Commissioner Secretary, School Education Department, Ladakh, Ajeet Kumar Sahu today launched the Teachers Professional Development TPD programme under Digital Reorientation in Innovative School Teaching & Instructions (DRISHTI) on the DIKSHA portal.
DRISHTI is a flagship program of the Directorate of School Education Department Ladakh in collaboration with the Kaivalya Education Foundation. This program will help to boost the capabilities of teaching communities of UT Ladakh.
Ajeet Kumar Sahu launched this program virtually in presence of Dr. Amrendra Bhera, Director CIET; Joint Director, NCERT, New Delhi and Dr. Safdar Ali, Director, School Education Department, UT Ladakh.
Sahu added that COVID 19 outbreak and subsequent lockdown put a greater impetus on using digital support for teachers and students. There is a strong need for a system where teachers are leveraging technology and tools to blend instruction to children and engage with parents. To ensure uninterrupted learning of students, it becomes critical to prepare teachers on technology, digital tools, and platforms.
He added that last year Education Department of Ladakh have started a very intensive teacher training programme and Ladakh is the only UT that have achieved 100% training in NISHTHA and IMPACT. He added that these trainings have provided the required inputs and skills in dealing with the issues related to the Covid pandemic and have been beneficial for them.
He thanked Kaivalya foundation for joining hands with the UT administration. Sahu added that the UT administration is intended to take up national and international study and exposure visits once the covid pandemic is under control and added that it will certainly benefit the teaching community and the overall development of the education sector in Ladakh.
He further added that during this pandemic, teacher's personal interest, and initiative is more important than any structured or any regular direction from the government, and administration for imparting education to the children.
Sahu further appreciated Education Department Kargil, for enthusiastically conducting the community classes. He further asked the teaching community to adopt innovative ways to involve students in the classes.
Notably, he informed that Ladakh is the only UT to launch an Educational Tablet Scheme namely YounTab and added that this hybrid model of teaching would be inevitable in coming years.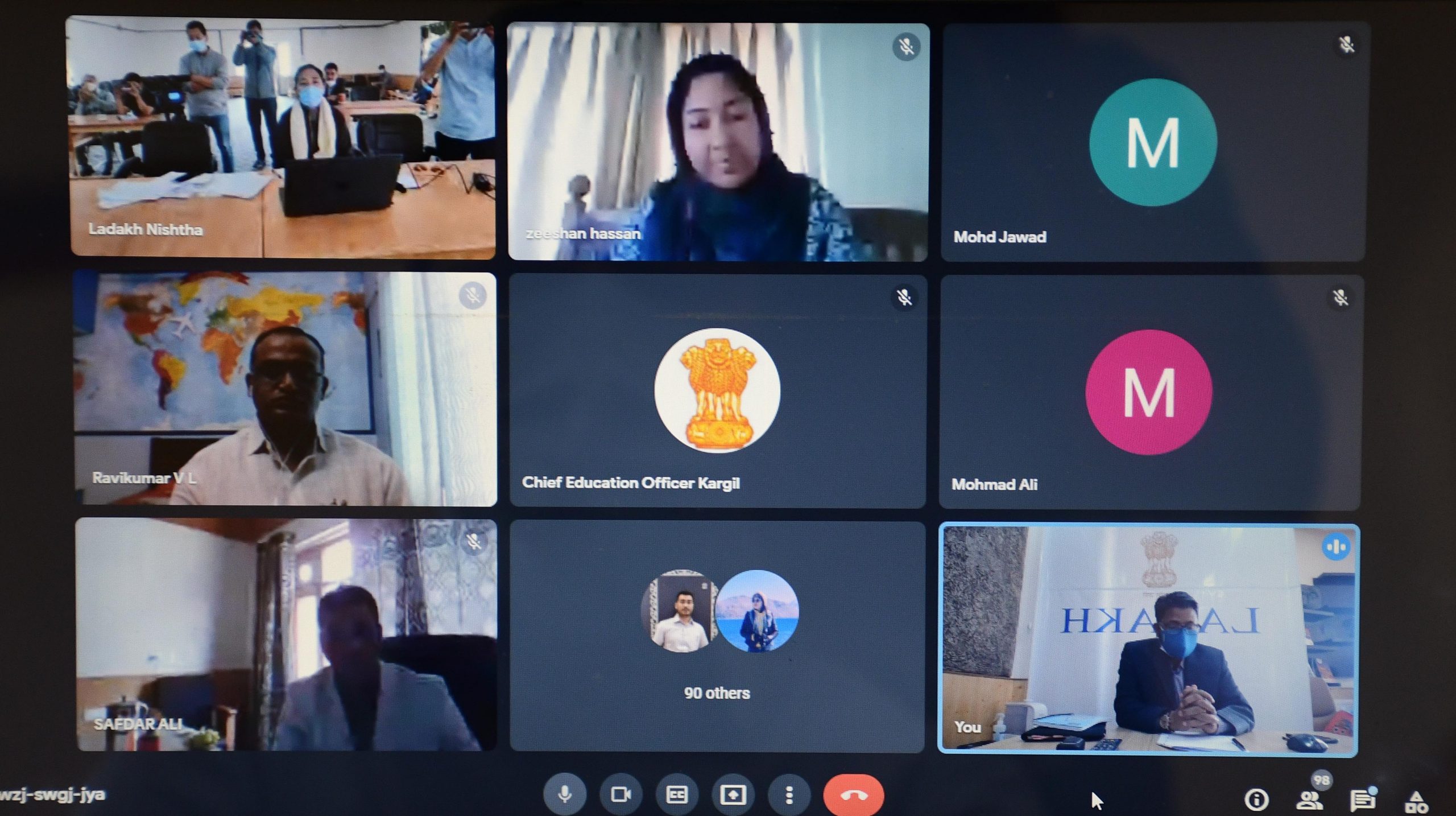 Speaking about the upcoming initiatives of the Education Department in Ladakh, he informed about the efforts being made by the administration for developing Artificial Intelligence-based content; improving connectivity by the proposed installation of 150 additional mobile towers and more than 1300 km of OFC laying; offline local connectivity through school-based servers; 100% saturation of all HS and HSS with ICT labs; setting up of Community radio and exclusive educational channel for Ladakh.
Furthermore, it was informed that all training related to TPD from hereon will be uploaded on DIKSHA from the State Technical Admin team and it will be announced through circulars and WhatsApp group for all outreach activities supported by team DIKSHA.
It was further informed that post completion of 18 pedagogically modules will be prepared by the State Resource Groups (SRG) and it will be curated and then uploaded via DIKSHA. There will be an outreach program simultaneously towards the teacher's community on the upcoming courses as well.
Also, informed that Kaivalya Education Foundation (KEF) has developed all the 18 modules and it has been uploaded in DIKSHA.
Earlier, Director, Dr Safdar Ali spoke about the importance of capacitating teachers on digital skills and highlighted initiatives by DSEL in the UT of Ladakh to bridge learning gaps. He emphasized the importance of enabling teachers at scale to ensure sustained impact and sought active participation from DIETs and CEO offices to make this program a success.
Similarly, Ravi Kumar, VL, Team Diksha, MoE introduced the Teachers Professional Development (TPD) program to the audience.
The vote of thanks was presented by Dr Willayat Ali, State Coordinator Teacher Training.