CIBS school Nyoma celebrates Back to School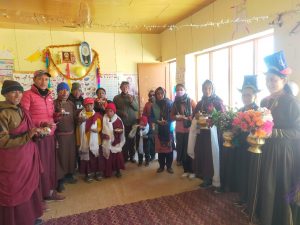 Leh, 29 March: The Central Institute of Buddhist Studies branch school at Nyoma welcomed their students and teachers in the 'Back to School' celebration today.
President, Nyoma Monastery; Nambardar; Village Educational Committee members; parents welcomed the students and the teachers. Books were also distributed among the students.