3-day training for processing of wildlife/ forest/ environment clearance commences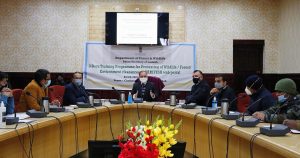 Leh, April 20: The Department of Forest and Wildlife, UT Ladakh, is organising a three-day training programme for processing Wildlife/ Forest/ Environment clearance on the PARIVESH web portal from April 20 to 22. Principal Secretary, Dr Pawan Kotwal, inaugurated the training programme.
The training is aimed at expediting the wildlife/forest and environment clearance process efficaciously and quickly. Resource persons from the Ministry of Environment Forest and Climate Change (MOEF&CC) would conduct extensive training to teach the use of the PARIVESH web portal to various stakeholders, both government and private.
Principal Secretary, Dr Pawan Kotwal, stated the officials should properly follow procedures for getting clearances. He added that such capacity-building training is essential for Ladakh as it is a strategic and sensitive area. He urged the user agencies to participate in the training programme and equip themselves as well.
The PARIVESH portal is a web-based, role-based workflow application developed for online submission and monitoring of the proposals submitted by the proponents for seeking Environment, Forest, Wildlife and CRZ Clearances from Central, State and district level authorities.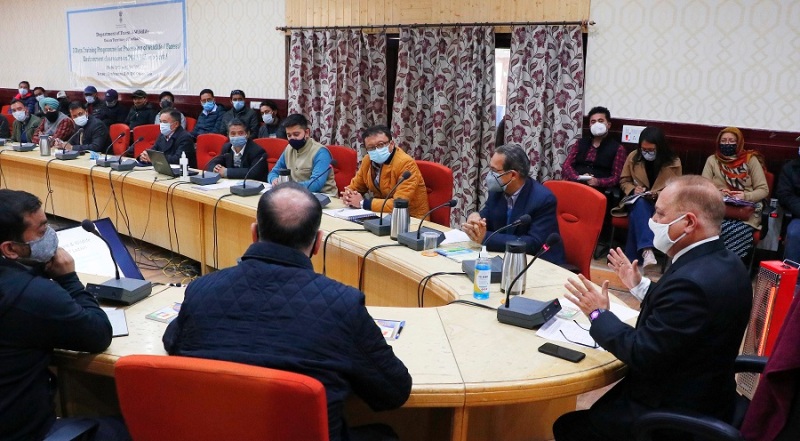 The resource persons include C D Singh, Regional Officer, MOEF&CC, Integrated Regional Officer (IRO) Chandigarh; Karma Bhutia, DIGF(C) MOEF&CC, IRO Chandigarh and MD Purohit, Scientist (C) MOEF&CC, IRO Jaipur.
Regional Wildlife Warden, Ladakh; officials from various government departments, representatives from defence and paramilitary forces participated in the event.